Choosing the correct ink and toner cartridges for inkjet, laser, and HP printers isn't very difficult as long as you have the proper guidance. If you are new to using printers, you probably wonder which is the best printer ink to buy and why it's essential that you choose the correct ink for your printer.
Using the correct ink cartridge or printer cartridges is not only good for your printer, but it can also save you a lot of money and so to help you learn more about knowing which is the best printer ink to buy we've created this easy to follow article.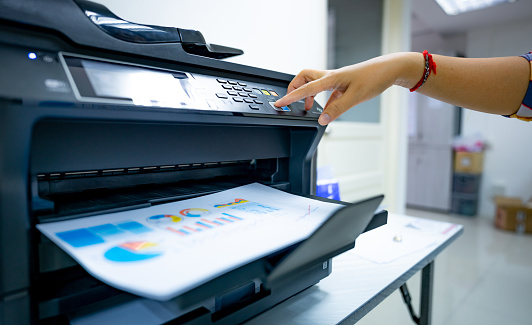 How Do I Find Out What Ink My Printer Needs?
The first stop for learning how to know what printer ink to use should be found in your printer manual. However, in case you don't see it in your printer manual or in the numerous documents that came with your new printer, we outlined everything you need to know so you can find out what is the correct printer ink to buy for your printer:
Ink And Toner Cartridges
The first step to knowing what ink your printer needs is understanding the difference between ink and toner cartridges. Ink cartridges are mainly used for inkjet printers, and it contains coloured ink sprayed on paper using strong inkjets, creating vibrant printing.
Toner cartridges, on the other hand, are compatible with laser printers. Primarily used in offices, laser printers are great for colour printing. Now that you know the difference between ink and toner cartridges selecting the right kind can be easier.
Ink Or Toner Cartridges: Which To Choose?
While it is natural to think that you should buy ink or toner cartridges based on your current printer, several other factors can influence whether you need ink or toner cartridges.
To know if you need inkjet printer cartridges or toner cartridges, check for the following factors:
Your printing needs and daily output volume
Check if the cartridge is compatible with the printer
The print quality or if you need high-quality printing
Page yield from an ink and toner cartridge
Flow rates of a new cartridge can help you determine the print quality
Steps To Buy The Right Ink
Your printer ink must match your needs and your printer's make and model. Here are some ways to buy the correct ink or toners for your printer:
Identify The Right Cartridge Number
While some printers use multiple cartridges, some use just one. To know what ink cartridges or toners will suit your printer, you must identify the cartridge number. Here are some common ways to find out the cartridge number:
Old ink cartridges have the cartridge number printed on their label
Your printer manual may have the cartridge number and cartridge name
Some printers come with a small card with the cartridge number in the box of cartridges.
Identify Your Printer's Model Number
By identifying your printer's model number, you will be able to know what ink cartridges you need. You need the following information:
The printer's make such as the brand name or logo
Printer model number
You can search various online sites that sell printer cartridges using the printer model number. For example, suppose you own an HP Deskjet printer. In that case, you can go to an e-commerce page in the printer manufacturing companies category and search for suitable printer cartridges using the printer model number.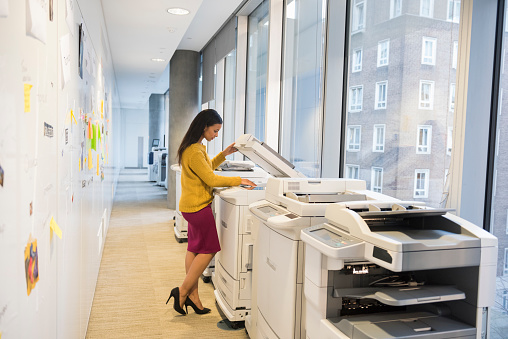 Do all HP Printers Use The Same Ink?
HP printers generally have two ink cartridges available for inkjet printers and laser printers. While some of the HP printer ink uses only two cartridges in black and tri-colour, the others have four different ink cartridges in the colour of black, cyan, magenta and yellow.
High-quality printing is a given with HP ink cartridges, but generally, individual HP printer cartridges are preferred for their low prices. Take a look at the printer cartridges and take your pick for your inkjet printer or laser printer:
Black
This one cartridge is present in every HP printer and is consumed the most for text printing. HP provides several combos to make replacement cartridges purchase easier and cost-effective at low prices.
Photo-black and grey
For high-quality printing of photos, these photo black and grey HP printer ink cartridges are for photo-quality printers. They come with added features like gradient options for high-quality printing.
Individual
It is most common in HP colour laser printers and photo quality inkjet printers. Installing replacement cartridges is easier in these laser printers and inkjet printers because you can only replace the affected ink cartridges or ink that has run out.
HP laser printers generally have three ink cartridges, cyan, magenta and yellow. However, HP inkjet printers can go up to 12 ink cartridges.
High-Capacity
It is the best for large printing jobs and high volume printing with full coverage. However, you may run out of ink in the middle of large printing jobs. These cartridges, however, are very cost-effective and reduce the time between replacement cartridges and decrease the cost of print per page. They are primarily used in offices and for large printing jobs, and it is better to stick to standard-capacity ink and toner cartridges for home use.
Get Your Ink Cartridges Now!
If your machine needs new ink cartridges, then visit Boomerang TCR Qld for the highest quality printer ink cartridges for all kinds of printers. You will find a vast selection of printer ink cartridges, toner cartridges for inkjet printer cartridges, and laser printer ink cartridges at unbelievable prices.
With the assured print quality of the highest, we have printer ink cartridges for all kinds of printers. Whether you need to refill your office supplies or need a new ink cartridge, save yourself the time and money of finding quality ink cartridges.
What are you waiting for? Grab the best printer ink cartridges for a laser printer or inkjet printer by calling 1800 441 830 or by clicking here.
How To Know What Printer Ink To Buy?