It's not unusual for printers to need repairs. Though a printer's mechanical failures are almost universal, it is not always the best choice to repair a printer. There are many scenarios when you may be forced to reflect on whether it is worth repairing a printer. To truly understand whether a printer repair service is worth the cost, you need to think about the following;
Are Printers Worth Repairing?
You will be surprised to know that printers' repair and maintenance costs, especially older printers, often make buying a new printer the better alternative.
It is simply because finding replacement parts for the print technology can be incredibly hard and expensive if an old printer breaks down. Hence, keeping the printer alive makes no financial sense.
Printer problems are inevitable, whether a new printer or an old legacy printer. But if you want to understand whether you should fix the same printer or start looking at new printers, then it's time for you to do a cost-benefit analysis.
Start by identifying how old the printer is, the cost to repair its parts, or the entire machine, and then compare it with the cost of a new machine. If it"s at least 50% of the cost of buying a new printer, it is not worth the cost of repairing the printer.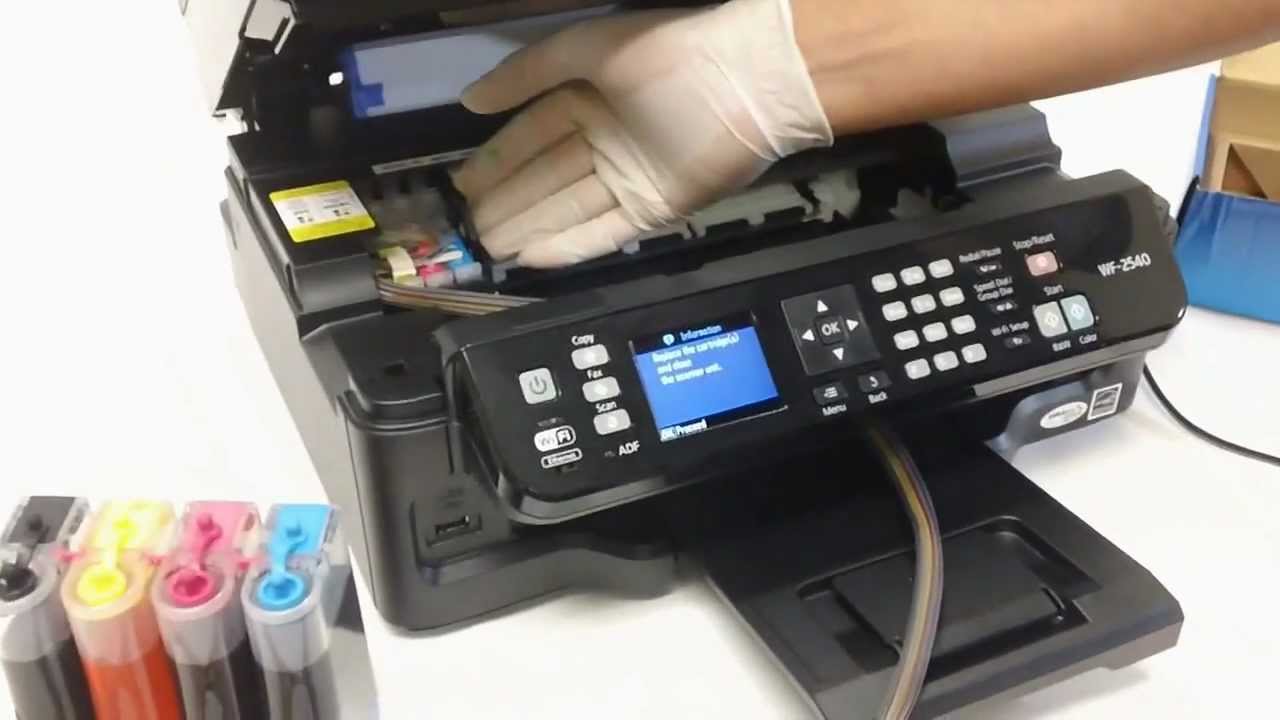 What Is The Average Life Of A Printer?
Printers averagely last for 3 to 5 years, but most people replace their printers within a couple of years. It is one of the best ways to avoid the high repair cost of an older printer. However, this average lifespan may slightly vary on different printer models.
For instance, the average lifespan of inkjet printers is a minimum of three years, whereas a laser printer repair service is not required until at least five years. Factors such as the quality of the inkjet printer or a cheap printer model of a hp laser printer may also affect how long your printer will last.
Can A Printer Be Repaired?
'Is your printer repairable?' is an excellent place to start when your printer isn't working. Until your printer's warranty period ends, you have manufacturer support, so getting a printer repair service is at a relatively low cost. Once it ends, the manufacturer drops support, and the repair and maintenance costs rise.
But printers don't break down all at once. Complex components of a printer begin to break down one by one. When it's a small repair such as a paper jam on your laser printer, naturally, a printer repair service is a better option than buying a new printer.
The best way to identify if you need a printer repair service or a new printer is to calculate which option you allow to enjoy the benefits of net lower operating costs at reduced cost per page of printing. The option that provides faster printing speeds allows an uptick in productivity with fast printing.
Save Money With DIY Printer Maintenance And Repair
You can improve the lifespan of your new machine by regular maintenance. Here are some ways you can protect your printer from a costly printer repair service:
Replace Your Ink Or Toner Cartridges
All knowledge base articles discuss how important it is to replace toner cartridges and ink cartridges after a fixed page yield. But most people are still unaware that these ink or toner cartridges also expire while in the machine. Especially if you rarely use your printer, then the ink cartridges can expire before you remember to replace them. If you see signs like the ink cartridge for inkjet printers has dried out, then you'll know that it has expired.
If you are not using compatible cartridges, you may also encounter mechanical failures. These cartridges come with different expiry dates, generally mentioned in the cartridge's packaging.
Keep a note of the cartridge's expiry date, and make sure to replace it before it for the smooth running of your inkjet printer or HP laser printer.
Keep The Components Of Your Printer Clean
A clean printer is a quality printer, and it is essential to keep the printer head, controller boards, and insides clean for quality printing. With regular maintenance, you can keep the system running and save more money in the long run.
A printer that has not been cleaned for a long time slows down with time, and the printing quality drops. For increased printing in pages per minute, it is recommended to clean the printer at least twice a month.
Allow The Printer To Rest
When not in use, turn the printer off, as it improves the printer's life expectancy along with that of the cartridges. Keeping a printer running at all times, even when not in use, can wear out parts of a printer and lead to mechanical failures.
On the other hand, it is also essential to use a printer regularly, at least once every day. It helps prevent the ink from drying out too soon, ruining printing quality.
It is one of the easiest ways to ensure that your printer is well-maintained. Like all machines, even printers need to be plugged off from time to time.
Keep An Eye For Signs Of Mechanical Failures
By keeping an eye out for printer failure signs, you can be prepared ahead of time for a printer repair service or a new machine. Frequent paper jams, low page yield, or a slow old operating system are common signs of a printer slowly winding down.
Regular maintenance allows you to ensure that your printer is of the highest quality. But if these signs do show up, it is time to call for a printer repair service.
There are some quick repair hacks to try when a printer is malfunctioning, such as cleaning a clogged printer head during a paper jam or resetting the operating system when something goes wrong. But if these quick repair hacks don't work, then give your friendly printing repair service provider, Boomerang TCR Qld, a call.

Who To Call For A Printer Repair Service?
At Boomerang, TCR Qld has made a name for being the 'one-stop solution' when you need a printer repair service. We can provide expert guidance for all your printing needs.
Whether you need firmware upgrades or an upgrade to a newer model of inkjet printers and laser printers, or you need a new machine that supports duplex printing or wireless connectivity, we can help you with the right guidance.
We offer the best repair service at a far lower cost than your current cost. Our labour costs continue to reflect our commitment to improving the efficiency gains of your printer. We are experts at handling all kinds of printers.
So whether you have inkjet printers or laser printers, trust us to fix it at unbeatable prices. Get the best team of printing repair professionals to come and take a look at your machine.
If you need an upgrade to a newer model, our teams can help you select the one that suits your needs. We are proud to be a service provider who listens to our clients to truly understand their needs, allowing us the versatility to provide scalable services.
If you are based in Brisbane and need help with your printer, give Boomerang TCR Qld a call today. Their professional team will be available for all your printing needs. All you have to do is enquire now by giving us a call at 1800 441 830 for the best solution to your printing requirements.
Is It Worth Repairing A Printer