The Boomerang TCR Qld Difference
When you buy printer cartridges from us, you are buying fully compatible ink cartridges from a company with a firm commitment to environmental sustainability. All of our toner cartridge supplies and laser printer cartridge supplies come from our 100% Australian owned and operated ink cartridge recycling, toner cartridge recycling, and printer cartridge recycling facilities. Likewise, with offices in Melbourne & Brisbane, our trained specialists will be able to handle all of your laser printer, fax, copier, and ink cartridge needs promptly and fluently. Here at Boomerang TCR Qld, we are just as committed to customer service and support as we are to creating a cleaner and safer Australia. We offer:
Quality Toner Cartridges
Boomerang TCR Qld specialises in the remanufacture of toner cartridges for laser printers, specifically Reman and Genuine Toner Cartridges. When we recycle toner cartridges and cartridges for printer ink we make sure to carefully inspect each cartridge before it's placed into our production line to be transformed into a Boomerang Genuine or remanufactured cartridge. Every one of our ink cartridges receives only Genuine parts and is quality tested to ensure clear, crisp prints are produced every time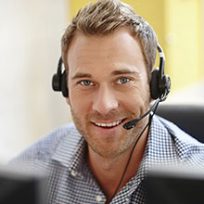 Personalised Service
Boomerang TCR Qld have a proud tradition of providing the highest levels of quality and service to all of our customers. Whether you are Corporate, Government, Small Business entity or a private individual, you will be assigned an Account Manager who will record all purchases and detailed hardware inventory on our customer database, allowing you to call and place your orders with confidence. We promise that you will receive the attention of your own Account Manager as well as Technical Support specialists to help you when you need it most.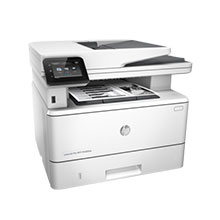 Printer Sales
Looking for the perfect printer? Look no further: Boomerang TCR Qld not only remanufactured toner cartridges, we also sell printers designed to suit your budget and meet your printing demands. Whether you wish to upgrade your existing printer or you are tired of the expense and inconvenience of changing cartridges, Boomerang TCR Qld have two purchase options available.
An Environmentally Ethical Company
We are 100% Australian owned with offices in Melbourne & Brisbane.
Whether you are printing photographs, pamphlets, or business documents, buying quality printer ink online is essential to maintaining a polished, professional image. The weak, patchy ink application that results from the purchase of inferior cheap ink cartridges online can seriously impact the way customers and clients perceive your business, so at Boomerang TCR Qld we leverage our four-plus decades of experience in the ink cartridge and printer cartridge industry to bring you peerlessly smooth, robust ink.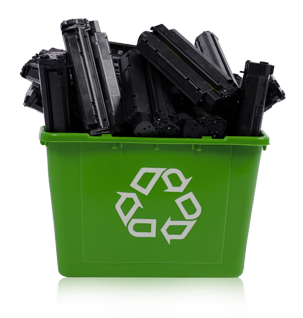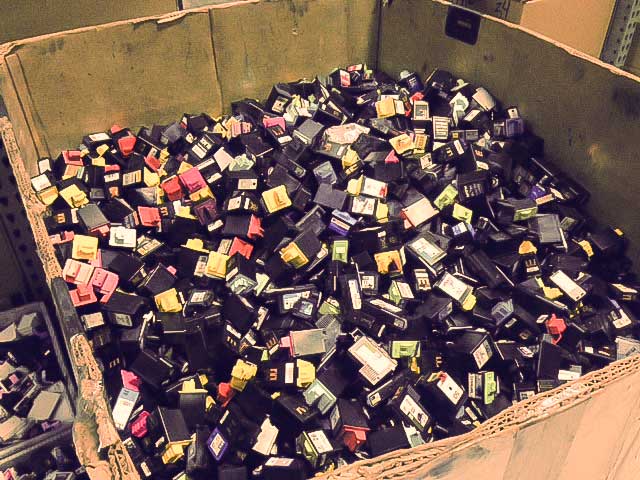 Sustainable Printing Solutions for Our Future
At the same time, we know that when you're looking for cartridge services, you're thinking about more than just finding cheap printer cartridges online: You also want to make sure that you minimise the impact your business's printing activities are having on the environment. Fortunately, you've come to the right place; Boomerang Imaging Supplies (formed in 1991 as a division of Gestetner lasers) was the first printer manufacturer to ship and recommend the use of recyclable products. Likewise, TCR (founded in 1970 and merging with Boomerang in 1999) helped to establish the cartridge recycling industry. Today, Boomerang TCR Qld is one of the largest service-orientated manufacturers and suppliers of recycled printer toner cartridge supplies and other allied consumables in Australia.
Each year, it is estimated that over a billion (printer) ink toner cartridges wind up in our planet's landfills, where they can take up to a millennium to decompose owing to their high resin content. Toner cartridges also contain toxic ingredients such as volatile organic compounds (VOCs) that wind up in our world's oceans and waterways when we choose not to recycle printer cartridges. Additionally, making a single cheap toner cartridge can use up an entire gallon of oil and release 4.8 Kilograms of carbon dioxide into the atmosphere. In summation, choosing to recycle ink cartridges is the only way to ensure a responsible and sustainable printing industry.