An Environmentally Ethical Company | We are 100% Australian owned with offices in Melbourne & Brisbane.
Sustainable Printing Solutions for Our Future
Preventative Maintenance Contract
Casual Breakdown Servicing
Printer Maintenance Brisbane
Printer Toner, Ink & Spare Parts
Service & Support Plans & Agreements
Printer Installation & Network Support
Printing, Scan To Email & Network Scanning Configuration
The Boomerang TCR Qld Difference
When you buy printer cartridges from us either Genuine or Compatible, you are buying High quality ink and toner cartridges from a company with a firm commitment to environmental sustainability. All of our toner cartridge supplies and laser printer cartridge supplies come from our 100% Australian owned and operated ink cartridge recycling, toner cartridge recycling, and printer cartridge recycling facilities. Likewise our trained specialists will be able to handle all of your laser printer, fax, copier, and ink cartridge needs promptly and fluently. Here at Boomerang TCR Qld, we are just as committed to customer service and support as we are to creating a cleaner and safer Australia.
Boomerang TCR Qld specialises in the genuine and compatible toners and inks for all makes and models of printers, We pride ourselves on making sure when you buy toners from us you the consumer are satisfied and confident in the products we supply, specifically on our premium compatible toner cartridges. Every one of our Compatible toner or ink cartridges receives only premium parts and is quality tested to ensure clear, crisp prints are produced every time.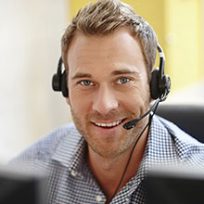 Personalised Service
Boomerang TCR Qld have a proud tradition of providing the highest levels of quality and service to all of our customers. Whether you are Corporate, Government, Small Business entity or a private individual, you will be assigned an Account Manager who will record all purchases and detailed hardware inventory on our customer database, allowing you to call and place your orders with confidence. We promise that you will receive the attention of your own Account Manager as well as Technical Support specialists to help you when you need it most.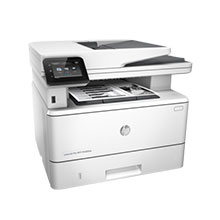 Looking for the perfect printer? Look no further: Boomerang TCR Qld not only provides you with genuine or high quality premium remanufactured  toners and ink cartridges, we also sell printers designed to suit your budget and meet your printing demands. Whether you wish to upgrade your existing printer or you are tired of the expense and inconvenience of changing cartridges, Boomerang TCR Qld will provide the best service to make sure you get a printer that is suitable for your printing needs.
When you buy ink cartridges from us, quality is completely assured—that's the Boomerang TCR Qld guarantee.


Request A Call Back
If you need personal assistance, fill the form below we will reply back to your asap!
CONTACT US
OPENING HOURS
| | |
| --- | --- |
| Monday-Friday | 8:30 – 17:00 |
| Saturday, Sunday | Closed |